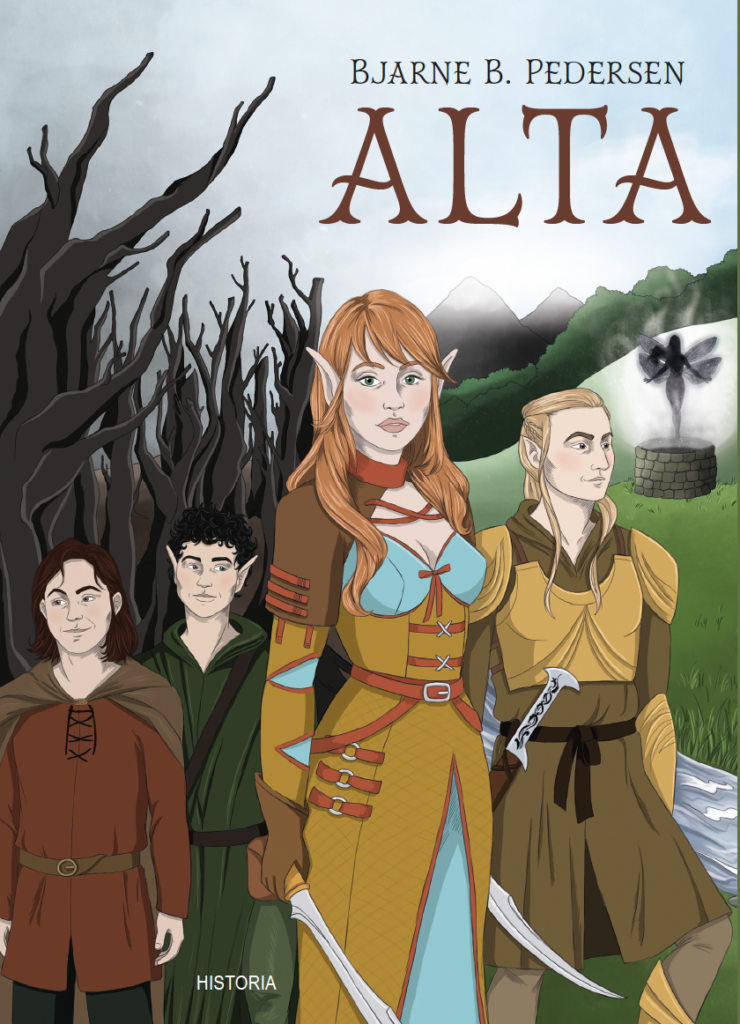 When the elf Levia wakes up at the inn with her boyfriend Dimonos, she thinks their biggest concern is getting Levia's father, the king, to accept their relation. Soon, however, her world collapses, as she learns that alien enemies have attacked the kingdom and killed her family.
She and her people must flee west to a peaceful valley, which, however, turns out to be hiding some gloomy secrets. Meanwhile, Levia tries to get used to her new – and undesired- role as queen and the magical powers she has suddenly gained.
The book is easy read and exciting for anyone who likes fantasy. From 11 years.
Copyright © Bjarne B. Pedersen and HISTORIA
Publishing and graphic design: Mette Nielsen
Frontpage: Josefine Kofoed
Kr. 199,- v/Corra Design